We will be at FDR on Sunday for the Ride to Skate event! Stop by and say hi!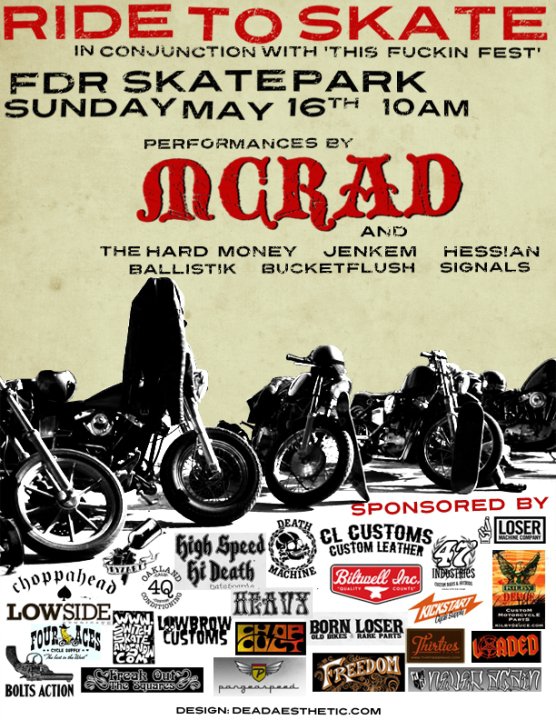 Never Again will be one of over 35 sponsors putting up some great stuff to be raffled
off! There are also 9 bands, food & most importantly the areas best home-built
motorsickles. all proceeds go directly into building & maintaining... dont be square... get your ass out early, skate, eat, and watch some great music! more info at
http://freaksquares.blogspot.com
this is going to be insane...